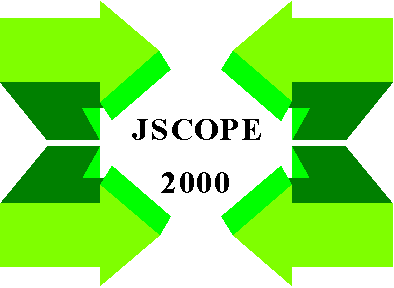 A JOINT SERVICES CONFERENCE ON PROFESSIONAL ETHICS
MORAL CONSIDERATIONS IN MILITARY DECISION MAKING
Keynote Address
GEN Charles Krulak
Former Commandant, USMC

Kosovo
MAJ Peter S. Bowen, USMCR: "Kosovo and the Aftermath"
LT John Carlson, USNR, "The Ethics of Reluctance: What We Can't Learn from the Kosovo Campaign"
Prof. Davida Kellogg, University of Maine: "Just War Tradition vs. Public Opinion on American
Miltary Involvement in FRY"

Just Conduct of War I
Dr. Manuel Davenport, Texas A&M University: "Moral Restrictions on the Conduct of War"
MAJ Mark Mattox, USA: "The Moral Status of Military Deception"
LTC James Carafano, USA: "The Ethics of Operation Cobra and the Normandy Breakout"
Models of Moral Decisions I
Mr. Jason Gatliff, Texas A&M University: "Gertian Morality and Moral Considerations in
Military Decision Making"

Mr. Neal Pollock: "Just Because You're Smart Doesn't Mean You're Not Stupid"
Just Recourse to War I
Dr. David Lutz, Hannover Institute of Philosophical Research: "The Ethics of American Military Policy in Africa"
MAJ Charles Pfaff, USMA: "Just War Theory and MOOTW"
Education & Training I
MAJ Michael Carlino,USMA: "Ethical Education at the Unit Level"

Dr. Pauline Kaurin, Pacific Lutheran University: "The Moral Drill Sergeant: On Teaching the Grunts to Do the
Right Thing"
Just Recourse to War II
CPT David Barnes, USMA: "Intervention & the Just War Tradition"
MAJ Guy Van Damme, Royal Military Academy, Belgium: "Rational Military Decision Making in Humanitarian
Interventions"
Education & Training II
CDT Michael Starz, USMA: "The Non-toleration Clause: The Bedrock of the USMA Honor Code"
CPT Carlos Bertha, USARNG: "Military Ethics for ROTC Cadets"
Dr. Robert Kennedy, University of St. Thomas: "Why Military Officers Must Have Training in Ethics"
Just Conduct of War II
Mr. Gordon Campbell, Combined Arms Support Command: "Contractors on the Battlefield: The Ethics of
Paying Civilians to Enter Harm's Way and Requiring Soldier's to Depend on Them"
Dr. Robert Hickson, USAFA: "Reflections on an Inchoate and Growing Genetics-Based Revolution in Military
Affairs: Some Implications for a Predominant Culture of Scientific Materialism and Uncertain Strategic Culture"
Dr. Jean Maria Arrigo: "The Ethics of Weapons Research for Insiders and Outsiders"


Banquet Address
Brigadier General (Ret) Malham M. Wakin
Professor Emeritus and Former Head
Department of Philosophy, USAF Academy

Universal Truths
Dr. James Toner, Air War College, Mr. Christopher Toner, Notre Dame: "Universalism and Military Ethics"
Dr. Don Snider, USMA; MAJ John Nagl, USMA; MAJ Tony Pfaff, USMA: "Army Professionalism, the
Military Ethic, and Officership in the 21st Century"
CPT Dan Wetmore, USAFA: "Nations Red in Toothless Law: Can Mortal Conflict be Moral Conflict?"
Models of Moral Decisions II
USMA Cadets Carrie Wibben, Pat Thomas, Rob Stanton, Scott Ross, K.C. Evans and USAFA Cadet Nathan Diller: "Moral Military Decision Making After the Year 2000"
Superior-Subordinate Relations
MAJ James Cook, USAFA: "Subordinate (a)uthorities"

CPT Peter Kilner, USMA: "Military Leaders' Obligation to Justify Killing in War"

MAJ Kari Thyne, USAFA: "Just Cause as a Moral Determination"

MAJ Carl Rehberg, USAF: "Implications of Dereliction of Duty"
Models of Moral Decisions III
DDr. Christian Stadler, University of Vienna/Member of the Science Commission of the Austrian MOD: "The Dialectical Dimension of the Moral Military Decision"


Prof. A. H. M. (Fred) van Iersel, Dr. Th. A. (Ted) van Baarda and Dr. D. (Desiree)Verweij, Tilburg University and Netherlands National Defense College: "Preparing Soldiers for Responsibility, Integrity and Transparency in the Dutch Armed Forces. Exploring the Realm of Dilemma Training"

MAJ Erhan Tanercan, RNLA: "Ethical Decision Making in the Military Decision Making Process"

Social Work in the Military
Dr. Steven Tallant, LTC (Ret), USAF and Dr. Richard A. Ryberg, MAJ (Ret), USAF, University of Wisconsin-Eau Claire: "Social Work in the Military: Ethical Dilemmas and Training Implications"

Moral Advisors
Chaplain (LTC) Herbert Strange, US Army Logistics Management College: "It's a Dirty Job . . . "

Dr. Rudolph J. Marcus, Ethics Consultant (Office of Naval Research, Retired): "Sequenced Self-Study for Constellating a Moral Advisor"